Santiago seminar - March 2016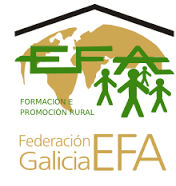 Santiago de Compostela, commonly known as Santiago is the capital of the autonomous community of Galicia in northwestern Spain.
The city has its origin in the shrine of Saint James the Great, now the city's cathedral, as destination of the Way of St. James, a leading Catholic pilgrimage route originated in the 9th century.
In 1985 the city's Old Town was designated a UNESCO World Heritage Site.
---
Informations pratiques / Practical informations
-
Organisation of program for the 6th Sagiter seminar in Santiago (0.8MB)
---
Programme / Program
-
Programme prévisionnel du séminaire de Santiago (0.3MB)
-
Previsionnal program of Santiago seminar (0.3MB)
---
Animation / Facilitation
-
Note pour l'animation du séminaire de Santiago (0.3MB)
-
Facilitation note for Santiago seminar (0.3MB)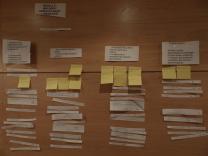 ---
Les actes / The acts
-
Actes du séminaire Sagiter de Santiago (0.9MB)
---
Documents de travail / Working documents
Diaporama des partenaires / Partners presentation
:
-
French_slideshow_Santiago_EN.pdf (0.3MB)
-
Presentation_CAFS_Santiago_March2016.pdf (0.9MB)
-
SZIU_slideshow_Santiago.pdf (1.9MB)
-
VLM_slideshow_Santiago.pdf (0.6MB)
Intervention d'Anne et Marie-Laure
:
-
Diaporama_intervention_Moneyron_Girault_Santiago_FR_Annot.pdf (5.7MB)
-
Slideshow_intervention_Moneyron_Girault_Santiago.pdf (5.9MB)
-
Propositions_et_axes_reflexion_pour_la_suite_Santiago.pdf (0.5MB)
Analyse des formations
:
-
Proposition_groupe_analyse_itineraire.pdf (0.1MB)
-
Programme_formationtest_Hongrie2016_English.pdf (0.2MB)
-
Proposal_Hungary_for_trainingtests_evaluation.pdf (0.6MB)
Construction de l'itinéraire
:
-
Synthese_travaux_Sagiter_20160205.pdf (0.6MB)
-
Projet d'itinéraire Sagiter par le partenariat francais (0.4MB)
-
Ambassador_Objectives.pdf (0.1MB)
-
Liste_ressources.pdf (0.2MB)
Résultats de l'itinéraire à Santiago
: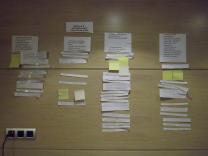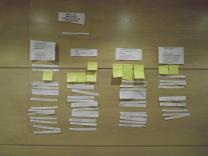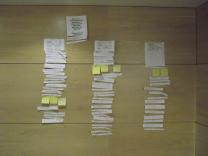 ---
Pad
Notre espace de prise de notes pour le séminaire de Santiago / Our pad for taking notes in Santiago seminar :
http://pad.coop-tic.eu/p/santiago
---