Theory
Transmitting agroecological knowledge : our theoretical basis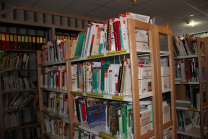 The notion of knowledge is multi-faceted and it is not easy to define in an unequivocal manner. The French language makes a distinction between savoir and connaissance, which in English can often be translated by the single word knowledge. Knowledge basically means the condition of knowing or awareness of a fact.
How can one characterise agroecological knowledge ?
In other words, knowledge is intimately linked to the subject carrying such. When knowledge becomes a skill, it is professionally or scientifically validated. The positivist (1) and empirico-inductivist (2) conception of sciences, in compliance with an absolutist versions of the truth, invites one to envisage skills as universal, objective, neutral, decontextualised and certain.
This leads to the justification of a teaching method on a training mode which does not significantly call upon students' ideas or their active participation (Pope & Gilbert, 1983). The construction of a skill is founded on a principle of neutrality, knowledge merely being the reflection of a reality made objective by science.
---
How do we understand the action of training ?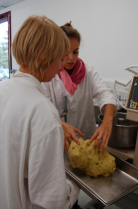 The transmission of knowledge leads us to question the learning processes involved and consequently analyse best adapted teaching methods.
What do the educational theories tell us ? Psychology studies carried out over the past 60 years, without considering these as prescriptions to be followed, reveal different ways of thinking which may represent guidelines for the person responsible for training in his or her professional environment.
Three key pedagogical movements are generally acknowledged.
---
How to â??train' on agroecological knowledge ?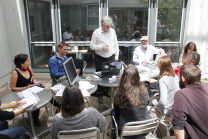 The transmission of knowledge is part of a process which finds sources both in formal education and in the framework of non-formal and formal education (4) (5) (see the â??Knowledge transfer method' file). Although all the Sagiter project partners, through their institutional backgrounds, are more specifically located in the field of formal, voluntary and coordinated education, led by a resource person (i.e. â??classic' situations of tuition or training), such education cannot deny the fact that learning is also approached through non-formal and informal education.
Training on agroecological knowledge within the framework of formal education can have two complementary end points: (i) promoting a wider comprehension of living things and the relationship that individuals build with them and/or (ii) accompanying a change in the learner's activity.
The transmission of agroecological knowledge would therefore have as objectives:
- developing awareness of the affective, ethical and productive relationship with living things,
- developing an epistemological doubt and enabling a critical viewpoint with regards to knowledge in general and that related to agroecology in particular,
- accompanying construction of knowledge which responds in a
just
manner to the change that the person aspires to and to the ethics of the relationship that the person wishes to develop with the living element. Only that person is capable of defining the manner which corresponds to their aspirations and wishes.
We suggest that the training process can combine all or part of the following objectives, none of which prevail over the others :
I. Access forms of agroecological knowledge and/or his/her own agroecological knowledge
II. Promote, exchange and debate on the skills in question
III. Confront these skills with the real environment
---
I. Accessing forms of knowledge
I.1. This may involve highlighting the complexity of agroecological knowledge as being transdisciplinary and anchored in values, a mindset, an affectivity and individual experiences.
I.2. It may also involve questioning the relational modes developed by Man with living things and consequently reviewing the types of skills previously developed and promoted. The methods for such reviews can be wide reaching: bibliographic research, reading landscapes, observation of agrosystemic dynamics, questionnaires and interviews, observation and/or viewing existing practices favouring a situation change (6).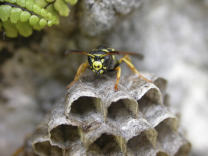 But the simple knowledge of the practice or skill and the simple observation or repetition of the activity is not sufficient, under penalty of incorrect interpretation or identifying â??good' or â??bad' practices and falling into pure dogmatism.
We need to understand what motivates the practice and development of a skill in relation to past experience or a given context and the ethics of the person exercising the said skill. In other words, observing or carrying out an activity alone is not sufficient, in our opinion, to generate transmission. We consider it necessary to highlight the modes of reasoning of a person who acts in order to try to understand the motivations, objectives and principles upon which his or her action is based.
---
II. Promote exchange and debate on the skills in question
The same critical distance is expected from exchange and debate with third parties. Generating a discussion, confronting values, questioning skills and enabling each participant to develop arguments aims to transform emerging desires and interests into reasoned desires and interests that take into account the conditions in which the end result is achieved (Dewey, 2011).
This type of training involves a personal search for a truth but one which is shareable through the objectivisation of different situations. It is therefore not universal but individual, relying on a co-constructive approach.
Habermas (1999) claims that socio-critical exchange should be the fruit of contextualised questions in order to avoid the risk of only obtaining demotivated responses with a practical deficit. The question may call upon a project or a problem. It would appear difficult to formally dissociate one from the other.
In order to ensure that they stimulate learning with regards to a critical ethical rationality, we propose that the chosen situations correspond to problems that hold contradictory interests and desires. There are two main points of interest for this: on one hand they may generate a cognitive and ethical conflict which is favourable to problematisation, and on the other they invite creativity.
Dewey (2011) considers that estimating the possibilities of a situation is a practical task which requires not only reason but also imagination and emotion. Imagination is conceived here as a capacity to examine the existing reality, to form desires and interests adapted to the said reality and to develop ideals to identify and place into context other desired situations or outcomes.
---
III. Confronting skills with a real situation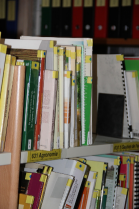 The discussion must not only lead to construction of skills through review and exchange on the agrosystem but it must also raise the question of how skills or practices influence the agrosystem. John Dewey (2011) invites us to analyse how choices are made in the light of experience.
He considers that procedures must be reasoned in relation to their context, where things that are experienced in an activity where there can be conflicts of approaches and incompatible desires, can only be actually expressed through the context of action.
It is necessary not to separate the means and the ends, given that the means become constituent elements of the ends. Inviting an empirical approach does not enable ideals and skills from outside situations to be taken into account but does establish knowledge through examination of real and potential consequences.
The confrontation of knowledge with real situations must not be an exercise of demonstration. It is repeated confrontation which contributes to an education of dealing with doubt and uncertainty.
---